Iraq's anti-terror resistance group Kata'ib Hezbollah has strongly reacted to the upcoming visit by US Secretary of State Antony Blinken to the capital Baghdad, threatening to spark an "unprecedented escalation" in case the top American diplomat touches down in the Arab country.
Abu Ali al-Askari, a senior security official with Kata'ib Hezbollah (Hezbollah Brigades), made the remarks in a statement on Saturday night, noting that the inhumane nature of the United States, Israel, Western countries and their regional allies have been exposed to the entire world in light of their involvement in the vicious attacks against Palestinians, especially women and children, in the Gaza Strip.
Askari added that Blinken, whom he referred to as the "war minister" of the Israeli regime, was not welcome in Iraq and that his group would adopt "unprecedented measures" in a show of strong protest at his visit.
He further said Kata'ib Hezbollah would work to "shut down American interests in Iraq," would force the closure of the US Embassy in Baghdad and prevent US citizens from entering the country in a "non-peaceful" way.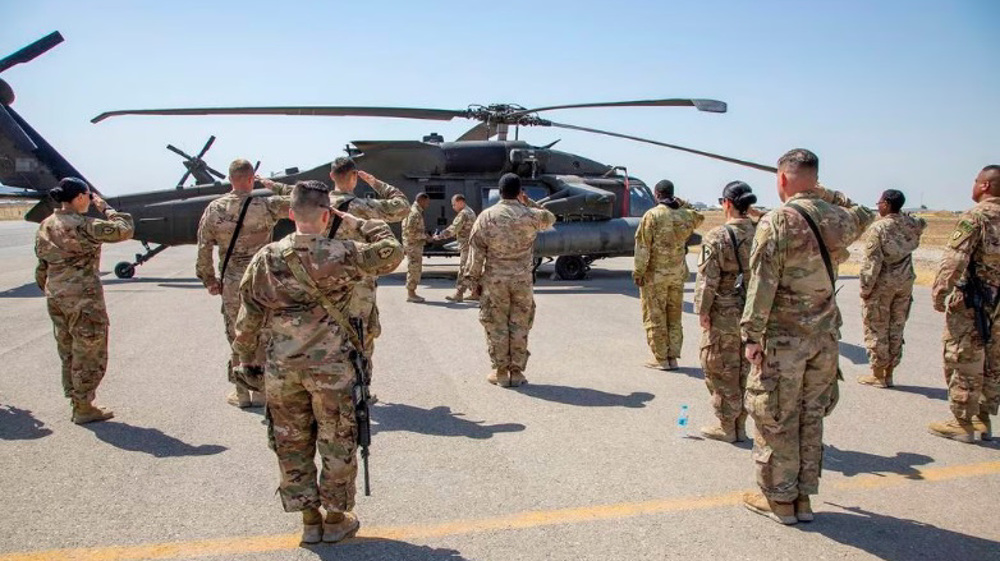 US military bases in northern Iraq, eastern Syria targeted by explosive-laden drones
Two military facilities housing US occupation forces in Iraq's semi-autonomous Kurdistan region and Syria's northeastern province of Hasakah have come under separate drone strikes.
Blinken is slated to visit Baghdad on Sunday. He is expected to convene with Iraqi Prime Minister Mohammad Shia al-Sudani and Foreign Minister Fuad Hussein, to discuss the Gaza situation.
The visit comes at a critical juncture amid heightened fears that the Israeli war on Gaza would trigger a wider regional conflict.
Iraqi resistance groups have launched rockets and drones at bases housing US occupation forces in the country and neighboring in the weeks since the Israeli onslaught on the Gaza Strip began on October 7.
The Islamic Resistance in Iraq, an umbrella group of anti-terror fighters, in a statement published on its Telegram channel claimed responsibility for the attack on the al-Harir Air Base, situated 45 kilometers (27.9 miles) north of the Erbil International Airport in northern Iraq, early on Saturday morning.
It noted that the base was targeted by two drones and the aircraft "directly hit their targets," linking the assault to Washington's unconditional support for Israel's bloody military campaign against Palestinians in the Gaza Strip.
The US House of Representatives on Thursday passed the 14-billion-dollar aid bill, which includes billions for Israel's military, including $4bn for procurement of Israel's Iron Dome and David's Sling defense systems to counter Palestinian retaliatory rocket attacks.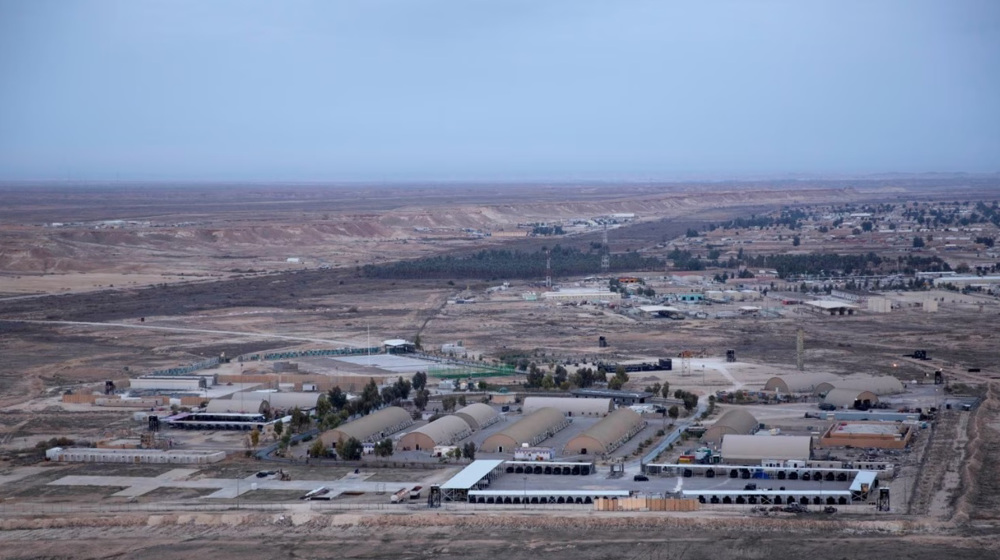 Rockets target Ain al-Asad air base housing US forces in western Iraq
A rocket attack has reportedly hit Ain al-Asad air base in Iraq's western province of Anbar, but there were no immediate reports of possible casualties.
Various US officials have also supported Israel's war on Gaza and rejected any ceasefire plan at the UN.
The death toll from Israel's genocidal attacks on the Gaza Strip has reached at least 9,572 people. More than 26,000 individuals, mostly women, children and the elderly, have been wounded as well.
The Tel Aviv regime launched the war after Gaza's resistance groups conducted Operation al-Aqsa Storm, their biggest operation against the occupying entity in years.